Aydon Class took part in a community project to design posters to promote a new sustainable planting solution in Ashington.  Our pupils were delighted to see their posters transformed into signs on Ashington main street and they also received a cheque for an amazing £500 towards supporting sustainability within our school.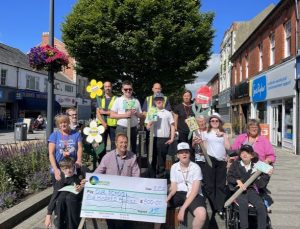 Dawn Watson, teacher at Castle School said,
"Our pupils have missed being able to be out and about over the past couple of years. This project allowed us to reconnect with the town and contribute to our local community. They were really enthusiastic about making the posters and were delighted to see their work transformed into the amazing signs that will be on show for all to see. The pupils are already thinking about how to spend the prize money in our school playground."
Well done everyone and thank you to Ashington Town Council.
Read more about it here: https://bit.ly/3p2Wp69