It is important that our pupils stay engaged in learning activities as much as possible if they remain at home. This will provide a purpose to their day, keep them busy and will also ensure that they do not lose vital skills.
In the event of self-isolation, school closure or your child being given a clinician's letter requesting that they remain at home, this 'Home Learning' tab will provide you with resources / activities that you can use with your child.  The resources are organised in class groups.  There are also more general resources that you may also find useful. Where appropriate or requested you will be sent a home learning pack with resources and lesson plans individualised for your child. Your teacher will guide you through your child's learning on a regular basis but please feel free to contact school for any support needed.
We hope you have fun while supporting your child's learning at home. Please remember to take photos/videos and send in comments via email so we can see how you are getting on and celebrate your child's learning!
Discover…
Have you seen our Castle Virtual Library ?
Click the button below to explore!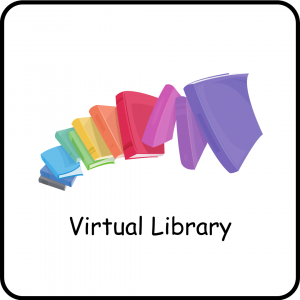 Class Home Learning Pages
Please click the photograph of your child's class teacher to access the relevant home learning page.
Primary
Secondary